Arsenal midfielder Jack Wilshere ruffled feathers in the soccer world recently when the suggested that only English-born players should be allowed to play for England.
At a Football Association press conference in early October, the 21-year-old international said: "The only people who should play for England are English people. If you live in England for five years, it doesn't make you English. You shouldn't play for that country.
"If I went to Spain and lived there for five years, I'm not going to play for Spain. For me an English player should play for England, really."
Other sportsmen were quick to react to Wilshere's controversial comments.South African-born Kevin Pietersen, who plays cricket for England, took to Twitter to ask: "Interested to know how you define foreigner? Would that include me, [Andrew] Strauss, [Jonathan] Trott, Justin Rose, [Chris] Froome, Mo Farah?"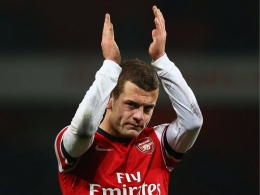 Wilshere – who has made seven Premier League appearances, scoring one goal for his club this season – was quick to defend himself on the popular social network "My view on football – going to a new country when you're an adult, and because you can get a passport you play for that national team."
He also tweeted: "Just my opinion, everyone is entitled to theirs."Reports suggest that Wilshere's comment were promoted by Manchester United's 18-year-old wonder kid Adnan Januzaj, who is yet to represent England on the international stage.
The young Belgian-born midfielder is eligible to play for a host of countries, such as Albania, Belgium and Serbia, due to his nationality and ancestry.