In the first of a new series by students on the DukeEngage programme, Gayle Powell highlights the efforts made by Educate Together to open schooling to all in an increasingly diverse Ireland
In the first of a new series by students on the DukeEngage programme, Gayle Powell highlights the efforts made by Educate Together to open schooling to all in an increasingly diverse Ireland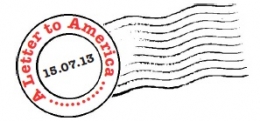 Through Duke University's DukeEngage programme, a group of eight Duke students have been given the incredible opportunity to live in Dublin for the summer and work at various organisations actively involved in refugee and migrant rights.
As the demographic of Ireland has drastically changed in recent years, issues of integration and interculturalism have become crucial. As pressing as they are, however, they are quite difficult to address, especially in Ireland where the population has been historically homogeneous.
How do you explain to someone who has lived within a relatively isolated culture that difference is not only okay, but also something that should be celebrated? This question is one that I have been struggling with each day during my time here in Dublin, specifically when placed in the context of the Irish education system.
In Ireland, parents technically have the right to choose the schools their children attend. Yet the reality is that the Catholic Church runs 98 per cent of schools, so in many locations parents have a plethora of denominational options, but little to no multi- or non-denominational choices.
Not only is this unfair to those who are not of the Catholic faith, but it is also completely unfit for the current demographic of Ireland as one that is becoming varied in terms of religion, ethnicity and culture. It is quite evident that a major transformation in the education system is beginning to occur to meet the demands of a rapidly diversifying population.
That's why I am thrilled to be working with the organisation Educate Together. This NGO and newly recognised patron body seeks to establish multi-denominational schools across Ireland that approach education in a way that stresses equality and opportunity regardless of the child's background.
Catholic schools often enact entrance policies that favour Catholic children and bring Catholic practices to the centre of every school day. The ethos of an Educate Together school presents a contrast and thus a helpful alternative. Educate Together schools are multi-denominational, co-educational, child-centred and democratically run.
From my brief experience with the organisation, I have become aware of the intense amount of parental demand that exists within Ireland for more multi-denominational options. Recent studies have found that up to 10 per cent of the school-going population subscribes to either no religion or a religion that does not control any schools. The State is beginning to realise it will need to be more pro-active in building schools, especially in areas that have experienced huge population growth, reflective of the interests and diversity of all students in today's Ireland.
I wonder, however, if 'integration' is the correct word for the current situation. Integration assumes that there are multiple different groups that are separate from one another. But in Ireland it is obvious that the various groups that exist are not entirely distinct from one another. The overlaps between groups' values, desires, and needs are numerous and the diverse groups are living among each other. Every day on the street I see people of all faiths, colours and languages and I interact with them on many levels. Hence, Ireland is a place where integration has already occurred; people from all over the world have merged together, now bounded by physical country borders into one body.
However, while physically integrated, there may be a need for more respect for the value of diversity. For meaningful, cross-cultural respect to become the norm in Ireland, citizens need to stop focusing on the differences between groups and begin to concentrate on the similarities.
In America, the goal is equality of opportunity; here in Ireland the goal in education, housing and so many other areas is equality of treatment. And migration is challenging that commitment. Indeed, some groups feel as though they are being treated as second-class citizens whose rights are constantly infringed upon and whose interests are of little importance to the powerful.
If all the people of Ireland were to feel as though they were being treated equally, Ireland's full potential might be easier to grasp.
Gayle Powell is a student at Duke University in Durham, North Carolina in Ireland as part of the DukeEngage programme.