In 2006, Mary Nally of the Third Age Foundation saw a growing need to teach English to migrants living in the Summerhill area of Co Meath. From that idea, the Fáilte Isteach project was born.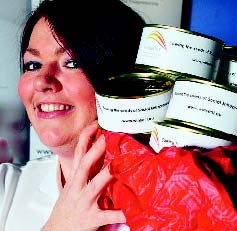 Today, volunteers with Fáilte Isteach teach conversational English to around 450 adults each week in 21 centres nationwide, and at least nine more centres are expected to open by the end of the year, according to Liam Carey, head of national development for Third Age.
The adults learning English through the project hail from more than 50 countries, including Burma, Kurdistan, Kazakhstan, Uzbekistan and Iraq along with Poland, Lithuania, Argentina, South Africa and the Dominican Republic.
Fáilte Isteach is a prime example of social enterprise, says Noreen Keegan Kavanagh, project and finance manager for the Wales Ireland Network for Social Entrepreneurship (Winsent), which works with the Third Age Foundation.
"A lot of social enterprises start out of a need," says Kavanagh, who pointed out how Nally spotted that need and found a way to provide it through her volunteer organisation.
Taking the enterprise further is the idea of social entrepreneurship, whereby businesses are set up for the good of the community.
"Social entrepreneurship is when somebody who has a social ethos will have an idea that will benefit the community," explains Kavanagh. "They generally set up a business to help those people. Where Winsent comes in is we try to help them sustain it so that it will grow."
Winsent's goal is to find and nurture social entrepreneurs, provide them with business planning and steer them towards funding – but also, more importantly, to help them operate a business that can be sustained without outside funding.
Providing services in Dublin and the counties of Meath and Kildare, Winsent in particular seeks to aid entrepreneurs with disabilities, as well as those in the Travelling community and other ethnic backgrounds.
"We want to help them plan it more like a business, to use the tools for business planning and see how you can take that road in a more secure way so that it will be lasting," says Kavanagh. "We're here to help them with that."
Kavanagh explains that the money earned in a social entrepreneur business usually goes back into the business, but charitable status is also possible. She tells the story of Karen Leigh of Kildare, whose son, born without an ear, received surgery and occupational therapy in the United States. When her son wasn't able to maintain his occupational therapy in Ireland because the service was too expensive and too far away, she helped set up the charity Sensational Kids, which now provides such services in Co Kildare at a much lower cost.
Indeed, social enterprise and entrepreneurship usually come in a flash of inspiration, says Kavanagh. Such inspiration could extend to the current recession, which may be an opportunity for budding social entrepreneurs to take advantage of the services of Winsent and other schemes as people who have lost their jobs think of what to do next.
"The people aren't coming through the door yet, but I've been talking to some who are thinking of maybe using their skills in a new way," says Kavanagh. "There is hope out there and there are some very inspirational people."

Winsent will be on hand at the Entrepreneur Show taking place this Friday and Saturday 23–24 April at RDS Simmonscourt in Dublin. An array of speakers from all types of businesses will be featured at the show, which is designed to inspire entrepreneurs.
Winsent, which is partly funded by the European Regional Development Fund (ERDF) through the Ireland Wales Programme and partnered by Partas, was launched in June 2009 and is funded through to May 2012.