The hair supremo
Hair stylist Karol Jakubowski was born in the small town of Sierakow, near Poznan in Poland, but at the age of 22 he left behind that small-town life for a dazzling career that's taken him across Europe, from Germany to Spain, the UK and now Ireland. Jakubowski is a gentleman, an inspirational teacher, a true professional, self-sufficient, creative and outstanding at designing hair design concepts for fashion shoots and campaigns. And his adeptness at business has contributed to the success of his most recent venture, the U Posh Hair Studio & Academy in Dublin…
Hi Karol! Please tell us a little bit about you.
For the last 18 years I have been working as a hair stylist and educator. The last few years have really been a blessing as I got to live and work in beautiful Ireland, first Cork and then Dublin. I have found my perfect place on earth, one that truly inspires me.
What made you become a hairdresser?
I wanted to become a hairdresser from a very young age. When I was still in pre-school my mother was constantly giving out to me. I was going around the neighbourhood cutting and trimming the hair of various dolls. As you can imagine, my friends were not delighted, and to say the least they did not appreciate my skills at that time!
I always wanted to work with hair. However, my career really kickstarted when I won first place in a hairdressing competition for young talents in Poland. I was only 14 years old at that time, and every other contestant was older than me. I knew then that I would be doing this for the rest of my life.
Where did you do your training?
After that competition I went back to school and finished the Polish equivalent of the Leaving Cert. I then joined the Professional Vocational School in Poznan and studied hairdressing, graduating with an award of merit. Further down the line I also finished an honours Bachelors degree in HR and Management which gave me a great insight into a business side of things, and taught me how to manage my own business.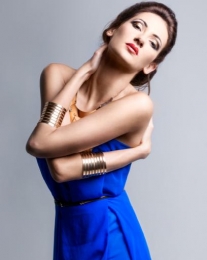 Do you do men's hair too, or just women?
I do men's hair as well as women hair. I really enjoy it. I think hairstyles for men can be very interesting and you can really show off your cutting and trimming skills. Certainly men put a greater emphasis on their hairstyles as opposed to 20 years ago and that is a very good thing. They deserve to look great and stylish just as much as women do.
Tell us a bit about your greatest achievements so far.
My biggest achievement to date would be winning that young talent hairstyling and colouring competition in Poland. The competition was stiff and I was so young – it greatly boosted my confidence. Certainly, opening and running of my own salon and academy can also be regarded as a great achievement. I hope it will go a long way.
What can you tell us about your business, the U Posh Hair Academy?
We put the greatest emphasis on training and practice. We want to help young students to realise their full potential and awaken the passion inside them. We like to inspire them. We combine the practical classes with theory and guidance. We offer a unique opportunity for students to participate in many fashion shoots and catwalk shows in order for them to get a good insight into the fashion industry – something that the hair industry is a huge part of.
Ultimately, we want to teach our students about the business side of things and the proper care for their clients. Customer care of the highest standard is really crucial in this profession. Overall, we want to be there for our students at all times, teach them all we know and provide them with an opportunity to kick start their hairdressing careers.
What's your opinion of the Irish hairdressing industry?
The Irish hairdressing industry is of the highest standard. It is very competitive, diverse and professional. People in Ireland really do follow all the latest trends so you have to stay on top of your game. But that motivates you to continue researching and learning in order to satisfy your clients and bring the latest trends from Hollywood, Milan, Paris, New York, Tokyo or London over to them. Your clients really deserve it.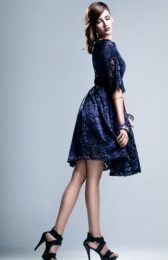 You are also a freelance stylist at photoshoots and fashion campaigns. Can you tell us what the creative process involves? What is the most exciting campaign you ever worked at?
Each shoot or fashion show starts with an idea, a concept that the shoot director or designer has. The whole creative team – including make-up artist, hairdresser, clothing stylist, special effects, lighting crew and photographer – has to work together to achieve that effect.
For me it is important to test out different looks before the shoot or a show, meet with the team, if possible, and communicate. However, what we as a creative team cannot ever forget is that each model is different and has a unique look. We work with different people, different ethnicity, hair colours and conditions. We have to make sure that the hairstyle suits the general creative idea but that it also suits the model.
Sometimes something does not work on the day, and for that reason the ability to improvise is so important. You have to stay energetic and awake, and have attention to detail. Never panic and always be prepared for all eventualities. Bring a lot of things with you on the day, not just the basics – you never know what might come in handy.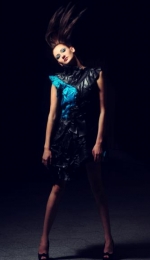 What advice would you give to someone starting out as a hairdresser?
You must have integrity and passion. You also have to keep practicing, practicing and once again practicing. Practice on your friends, family or training dolls as much as you can.
Always be polite. You are working with people and good manners, work ethic and positive attitude matters a great deal. Overall, always listen to your clients. Do advise them, recommend products to them, inspire them. But remember: you are here to make your clients look and feel special and comfortable.
Do what they really need and ask of you; cut as much hair as they want, not as much as you feel. They have to trust you, because this will make them come back. Do not ever let an unhappy client walk out of your salon.
What other interests do you have aside from hairdressing?
I enjoy cooking, aqua fitness and playing music – saxophone, to be exact. But my biggest passion aside from hairdressing is make-up and fashion. I love how make-up can complement a look and transform you. At U Posh Hair Academy we also offer a one-day personal make-up course for our clients. Every woman deserves to learn how to achieve that perfect look and enhance their beauty.
What is the most exciting campaign you've ever worked on?
I have worked on a number of great and exciting campaigns and it would be really hard to say which one was the most exciting. Recently I did a fashion shoot with one of the best Irish photographers, Colin Price and one of the best Irish designers, David Henderson from Belfast. The stunning model on the day was Pauline Kwas. We did a lot of movement and shot in a huge dark hall with only a few lights. Because our model was constantly jumping in the air, the hairstyles had to be light and messy. Colin is such a great photographer and he has a great vision, David's designs are absolutely stunning and unique, and Pauline is just an amazing and talented model. Overall everything worked so well, and I was very happy to be a part of this project.
- Visit the U Posh Hair Academy website at at www.uposh.ie