A WELL-KNOWN Dublin Chinese restaurant which fell victim to the recession hopes to "re-open in the near future".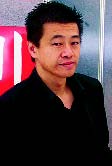 The China Sichuan restaurant in Sandyford, south Dublin successfully operated for more than two decades, having previously been based in Kilmacud.
Established by the Hui family, it won rave reviews for its tasty, authentic Chinese food at reasonable prices.
But with some 2,000 restaurants now operating at a loss, according to the Restaurants' Association of Ireland, China Sichuan joins the approximately 200 eateries that have closed their doors since the downturn.
A phone message from the owners, however, assures would-be customers that China Sichuan plans to return to the restaurant scene.
"We have unfortunately ceased trading but hope to reopen in the near future," the message says. "We'd like to thank all our customers for their support over the last 25 years, and hope to see you in the near future."
According to the restaurant, its four chefs were all from Sichuan province, while its special spices, seasonings and raw materials were supplied directly from the south-western Chinese region.

Meanwhile, a disproportionate number of non-Irish nationals were new entrants onto the live register in the first quarter of last year.
According to a new analysis of data, just over a quarter of new entrants to the live register were non-Irish nationals, despite immigrants comprising just under 15 per cent of those in employment at the end of 2008.